Accreditation
To become the leading, non-profit, private university in the Middle East and provide quality education equal to reputable universities in the world, Prince Sultan University ensures the highest excellence standards set by the accrediting bodies and organizations.
The Evaluation and Academic Accreditation Center (EAAC) actively encourages all programs to contribute to global ambitions, participate in national initiatives, and document best educational practices, and to exceed quality accreditation standards at Prince Sultan University.
*For more information about the EAAC please click, HERE
Local Accreditation
Locally, the National Center for Academic Accreditation and evAluation (NCAAA) is responsible for determining standards and procedures for accreditation and quality assurance for postsecondary institutions and programs within the Kingdom of Saudi Arabia. It is an autonomous body directly responsible to the Higher Council of Education and aims at improving the quality of private and governmental higher education program offerings. The NCAAA accredits Institutions and Programs for all disciplines.
Thanks to the collaborative effort of PSU management, academic and non-academic units, orchestrated by the EAAC, PSU has merited full NCAAA seven-year accreditation in all 9 of those campaigns. More recent degree programs are prepping for their turns for NCAAA accreditation.
Institutional Accreditation

Prince Sultan University

2010-2017

Prince Sultan University

2017-2024
Degree Program Accreditation

Computer Science Program

2013-2020

Information Systems Program

2013-2020

Accounting Program

2015-2022

Marketing Program

2015-2022

Applied Linguistics Program

2016-2023

Translation Program

2016-2023
*For more information on the local accrediting body please visit, NCAAA Accreditation Website

International Accreditation
PSU is also working towards International Accreditations such as ABET and AACSB.
Institutional Recognitions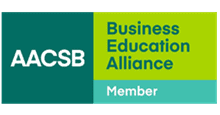 College of Business Administration
PSU Statistics
PSU is the first private university to be fully institutional and program accredited university
Students
Accreditation
Colleges
Buildings
st
University Ranking